Pico Technology
Go to manufacturers index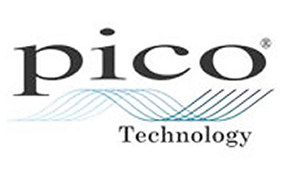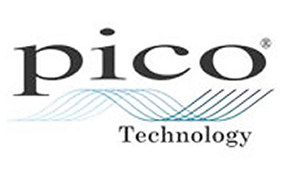 Pico Technology was established in 1991 and soon became a leader in the field of PC oscilloscopes and data loggers.
Pico Technology has always been recognized for offering innovative and cost-effective alternatives to traditional test equipment and data acquisition products. By doing so, we have made high quality instrumentation affordable.
Pico Technology is a registered company ISO 9001 and 14001. We put a huge effort into our systems so that we can offer our clients well-designed and reliable products at a competitive price. Each individual in the company is responsible for the quality of their contribution and we continuously strive.
Catalog
Products
(
Total Items: 209
)
(0)
Sale
$395.24
On sale:
$355.72
Available 1 for immediate shipment, 1 in 6 business days, more equipment consult Logicbus.
(0)
Sale
$26.07
On sale:
$25.55
Available 2 for immediate shipment, more equipment consult Logicbus.
(0)
Sale
$17.73
On sale:
$17.38
Back order (6 ~ 8 business days)
(0)
Sale
$14.60
On sale:
$14.31
Back order (6 ~ 8 business days)
(0)
Sale
$9.39
On sale:
$9.20
Back order (6 ~ 8 business days)
(0)
Sale
$20.86
On sale:
$20.44
Back order (6 ~ 8 business days)
(0)
Sale
$9.39
On sale:
$9.20
Back order (6 ~ 8 business days)
(0)
Sale
$17.73
On sale:
$17.38
Back order (6 ~ 8 business days)
(0)
Sale
$50.06
On sale:
$49.06
Back order (6 ~ 8 business days)
(0)
Sale
$4.17
On sale:
$4.09
Back order (6 ~ 8 business days)
(0)
Sale
$84.47
On sale:
$82.78
Back order (6 ~ 8 business days)
(0)
Sale
$144.96
On sale:
$142.06
Back order (6 ~ 8 business days)
(0)
Sale
$165.81
On sale:
$162.49
Back order (6 ~ 8 business days)
(0)
Sale
$60.49
On sale:
$59.28
Back order (6 ~ 8 business days)
(0)
Sale
$134.53
On sale:
$131.84
Back order (6 ~ 8 business days)